ABOUT MONALEAN PRIMARY SCHOOL
WELCOME TO OUR SCHOOL
Lisheen National School is a fully vertical, co-educational school i.e. both girls and boys may enrol and can attend from Junior Infants to Sixth Class.
The school aims to provide the best possible education for each child in a safe, secure, happy environment.
We strive to develop every aspect of the child, including their social, emotional, spiritual and educational development.
Principal / Teacher : Melissa Hodnett (Support Teacher)
Deputy Principal / Teacher: Siobhan Kingston (Support Teacher)
Class Teacher: Alyson Tobin (Junior Infants, Senior Infants & 1st Class)
Class Teacher: Georgina Hazel (2nd & 3rd Class)
Class Teacher: Niamh McCarthy (4th, 5th & 6th Class)
Special Needs Assistants:

 

Sarann O'Brien & Margaret O'Sullivan
Secretary:Pauline O'Sullivan
Caretaker: Tommy Ryan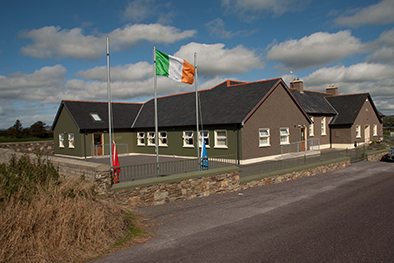 Lisheen N.S. is a co-educational primary school under the patronage of the Catholic Bishop of Cork and Ross.